Description
Sonoscape P11 Elite OB Trolley 4D Color Doppler Ultrasound Machine
User-friendly Design
21.5-inch LED monitor
13.3-inch tilting touch screen
Height-adjustable and rotatable control panel
Multi-stage temperature control gel warmer
Detachable large capacity battary
Sliding keyboard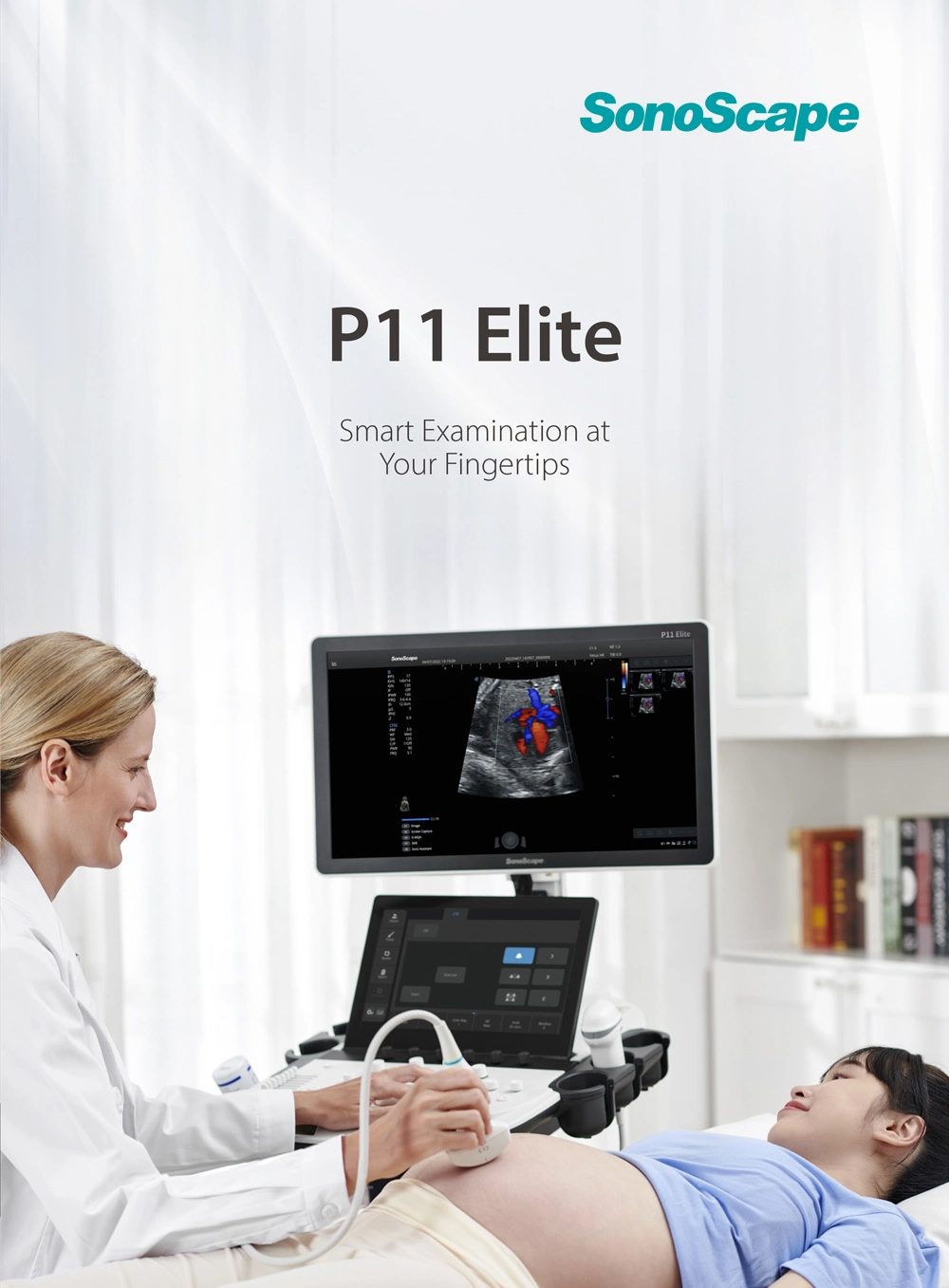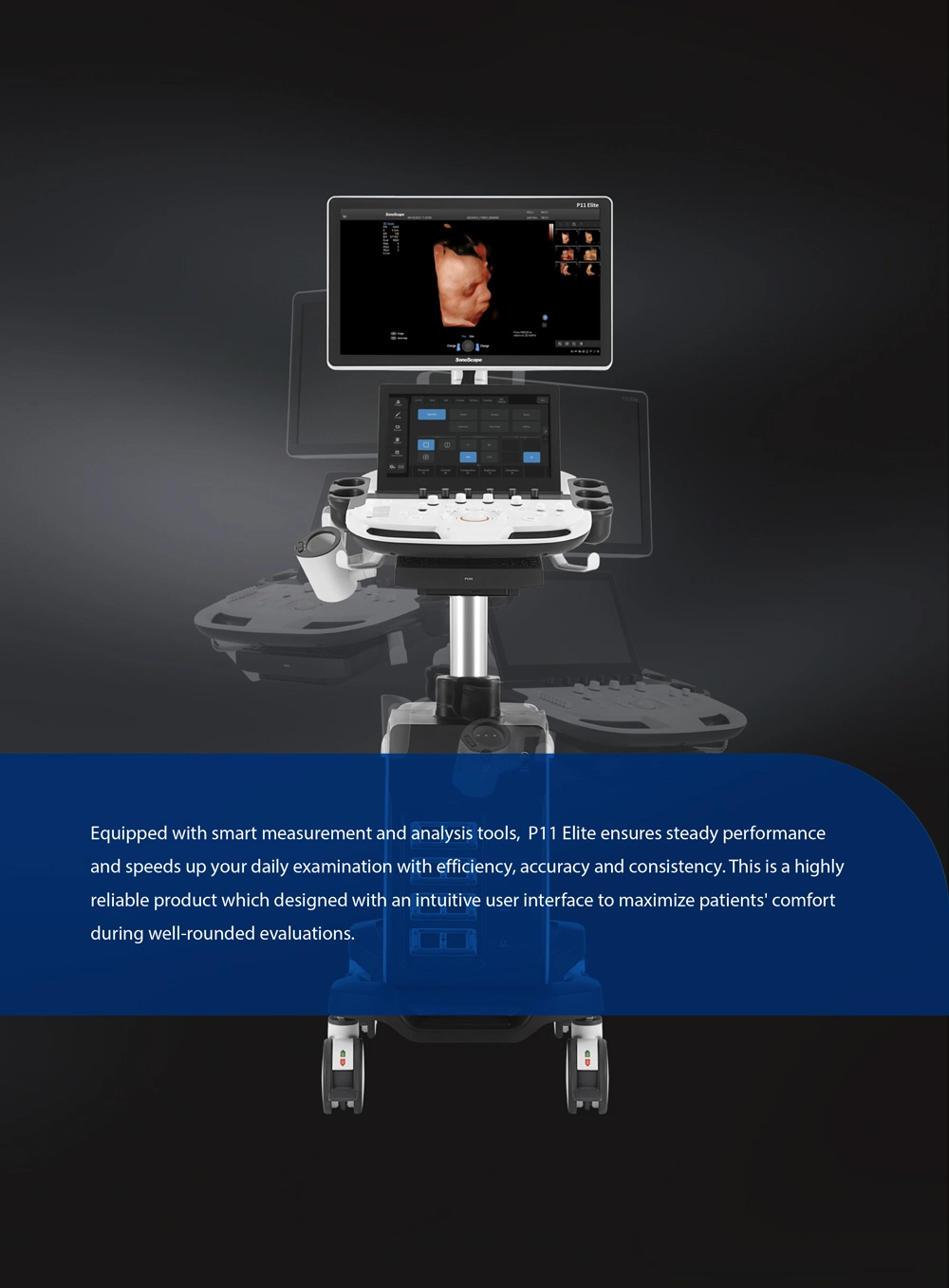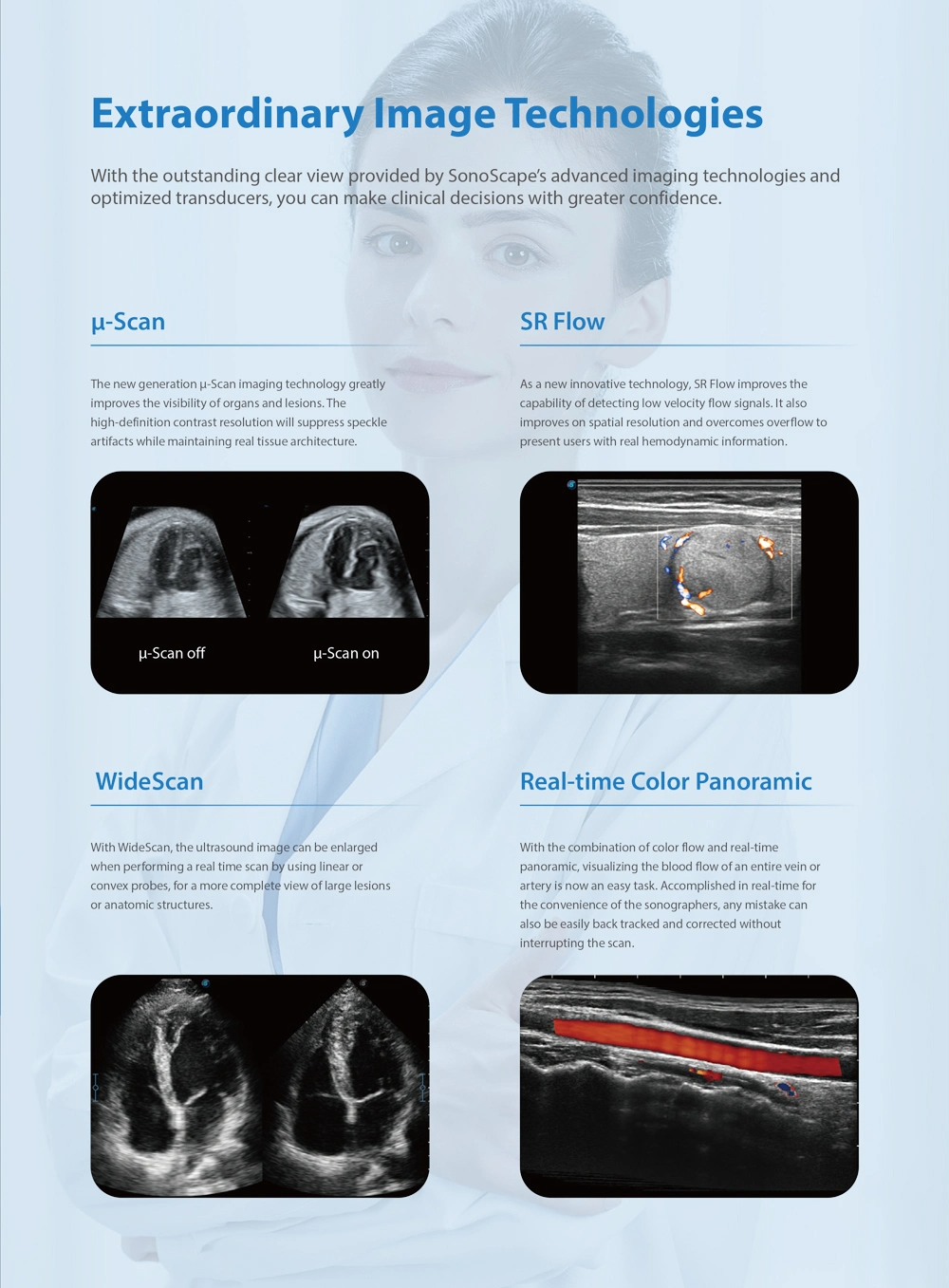 P11 Elite
Smart Examination at Your Fingertips
Equipped with smart measurement and analysis tools, P11 Elite ensures steady performance and speeds up your daily examination with efficiency, accuracy and consistency. This is a highly reliable product which designed with an intuitive user interface to maximize patients' comfort during well-rounded evaluations.
Extraordinary Image Technologies
With the outstanding clear view provided by SonoScape's advanced imaging technologies and optimized transducers, you can make clinical decisions with greater confidence.
μ-Scan
The new generation μ-Scan imaging technology greatly improves the visibility of organs and lesions. The high-definition contrast resolution will suppress speckle artifacts while maintaining real tissue architecture.
SR Flow
As a new innovative technology, SR Flow improves the capability of detecting low velocity flow signals. It also improves on spatial resolution and overcomes overflow to present users with real hemodynamic information.
WideScan
With WideScan, the ultrasound image can be enlarged when performing a real time scan by using linear, convex or phased array probe, for a more complete view of large lesions or anatomic structures.
Real-time Color Panoramic
With the combination of color flow and real-time panoramic, visualizing the blood flow of an entire vein or artery is now an easy task. Accomplished in real-time for the convenience of the sonographers, any mistake can also be easily back tracked and corrected without interrupting the scan.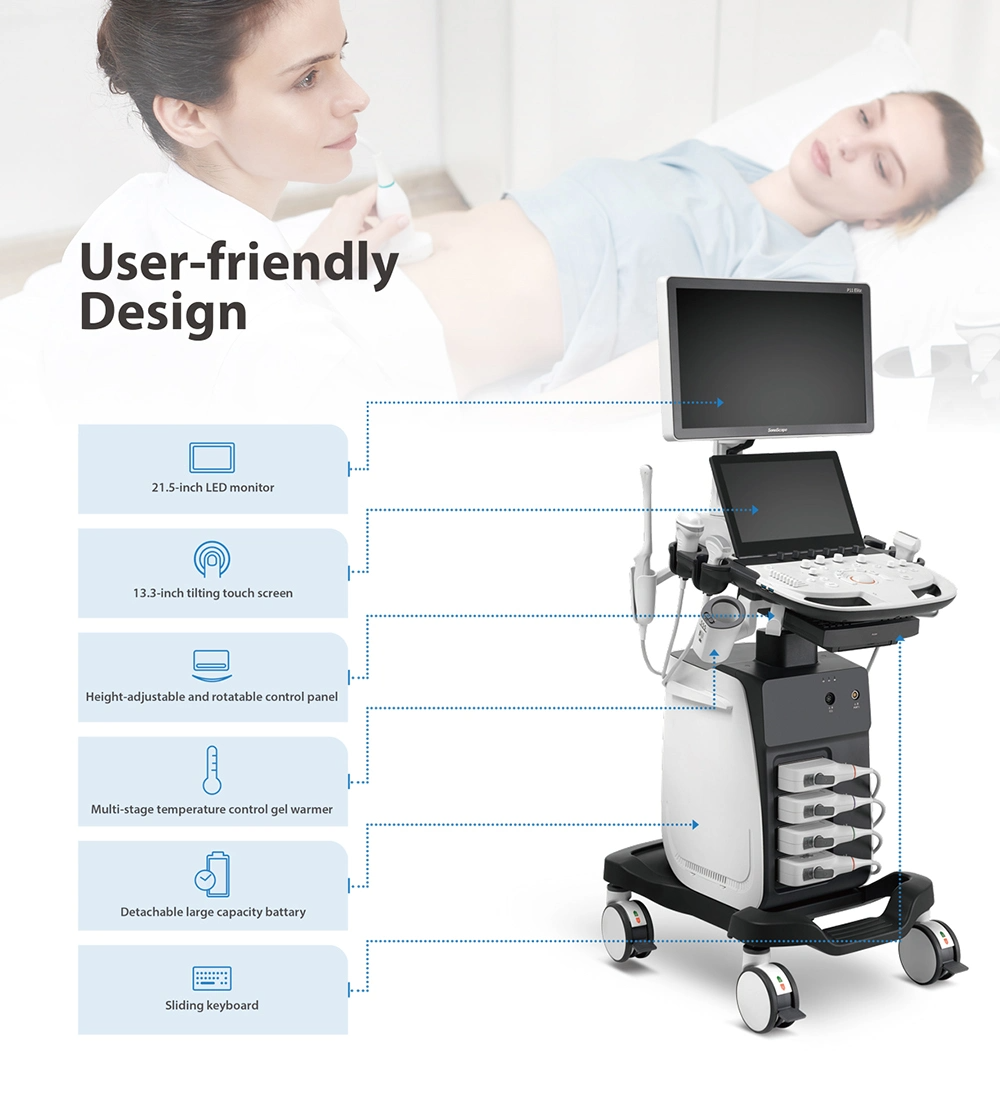 Auto OB
Less keystroke required while achieving more sensitive and advanced automated common fetal biometry.
Auto NT
Auto NT helps doctors quickly calculate nuchal translucency thickness and maximizes accuracy compared to manual measurements.
Auto Bladder
One key bladder wall tracing and volume measurement from Auto Bladder can efficiently provide more accurate contour and results, which is not subject to the bladder shape and size.