Description
Quick Details
Power Source:Electric
Quality Certification:ce
Instrument classification: Class II
Product name: Real time PCR
Application: Lab
Dimensions: 72*68*65
Function: test machine
Usage: Sample testing
Detection time: 2 seconds with 96wells for all channel
Channel: 6 channels
Weight: 55kg
Packaging & Delivery
Packaging detail:Standard export package
Delivery detail:within 7-10 workdays after receipt of payment
Specifications
Rapid Test Fluorescence Quantitative Real-Time Pcr Detection System
Best qpcr machine real time pcr thermo cycler for sale
Real- Time Fluorescence PCR Instrument, Ce Approved PCR Thermal Cycler Used for Testing.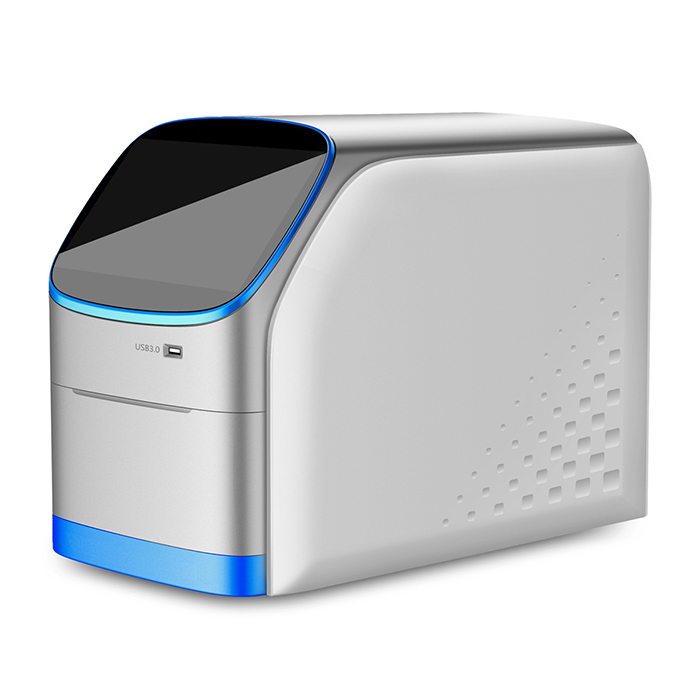 pcr machine,thermal cycler,thermo cycler,qpcr machine,pcr thermo cycler,pcr thermal cycler,pcr machine price,real time pcr machine
pcr testing machines,pcr equipment,pcr cycler,pcr machine cost,polymerase chain reaction machine,thermal cycler price,thermocycler machine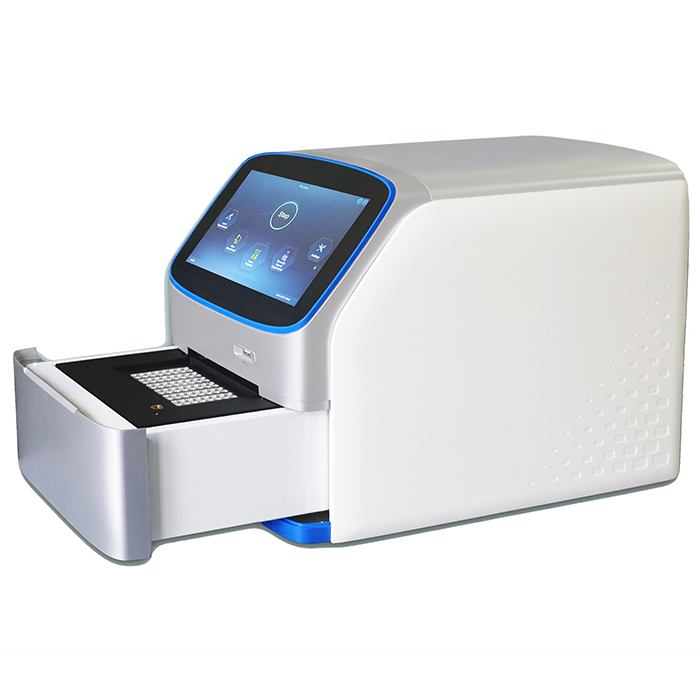 pcr thermo cycler,pcr thermal cycler,pcr machine price,real time pcr machine,pcr testing machines,pcr equipment
pcr machine,thermal cycler,thermo cycler,qpcr machine,thermal cycler pcr machine,real time pcr machine price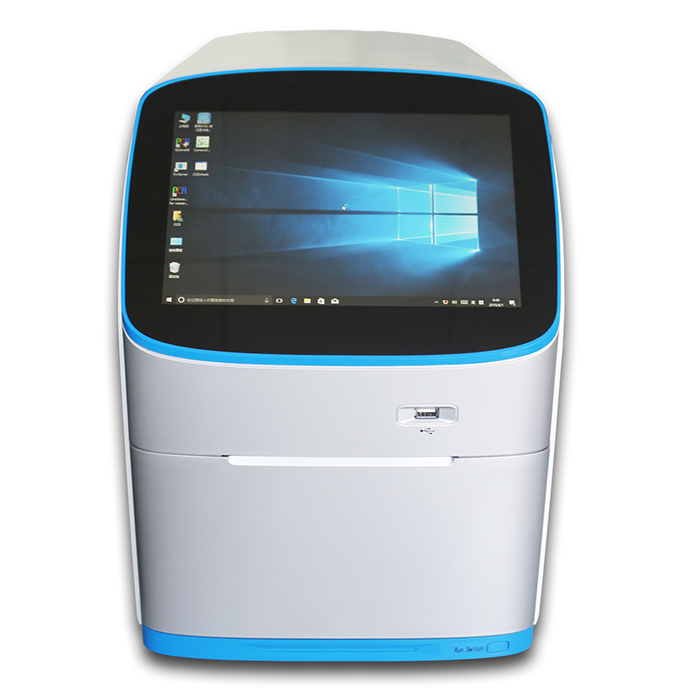 1. Allnew array parallel light source; Improve exciting light effect, intensify fluorescence signal.
2. Use independent filter wheels for exciting and emission; No need expand channel for second exciting detection test.
3. Adopt cluster conduction design of imported high-end optical fibers, to improve fluorescence signal intensity and reduce photo Conduction loss.
4. Adopt top imaging technology, takes 1 sec max. for 1 channel detection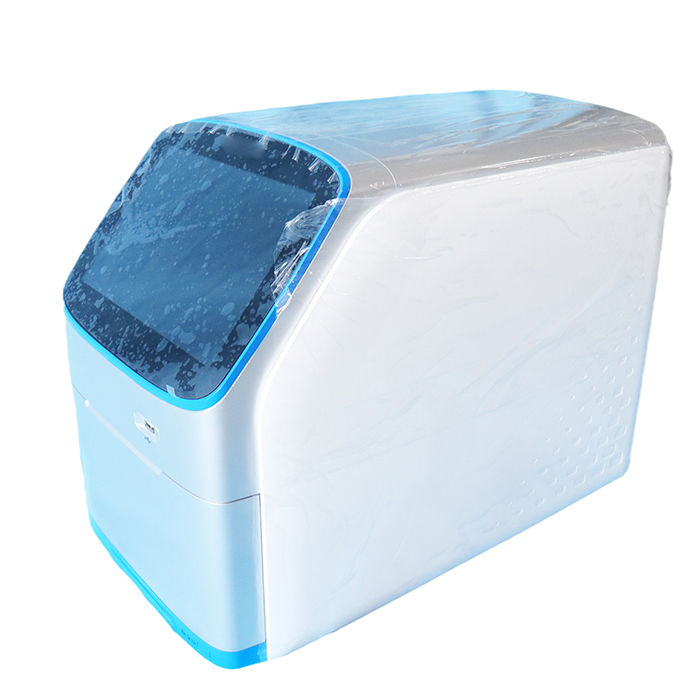 Best qpcr machine real time pcr thermo cycler for sale Product Parameters
Sample Capacity:0.2ml single tube (transparent cap), 96X0.2(0.1 )ml Plate (transparent cap), 8strip tubes (transparent cap)
Reaction Volume:10-1005 (96 plate)
Dynamics Range:1-1010 Copies/L
Excitation Wavelength:300~800nm
Emission Wavelength:500~800nm
Block Temp. Range:4-105 °C (Minimum Increment: 0.1°C)
Temp.Control Mode:BLOCK/TUBE simulation mode
Temp.Control Tech:Peltier
Temp. Display Resolution:±0.15°C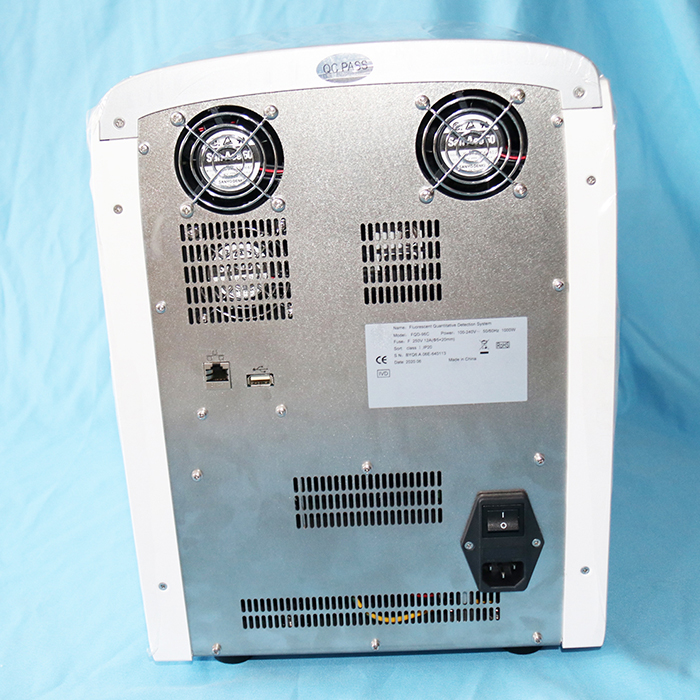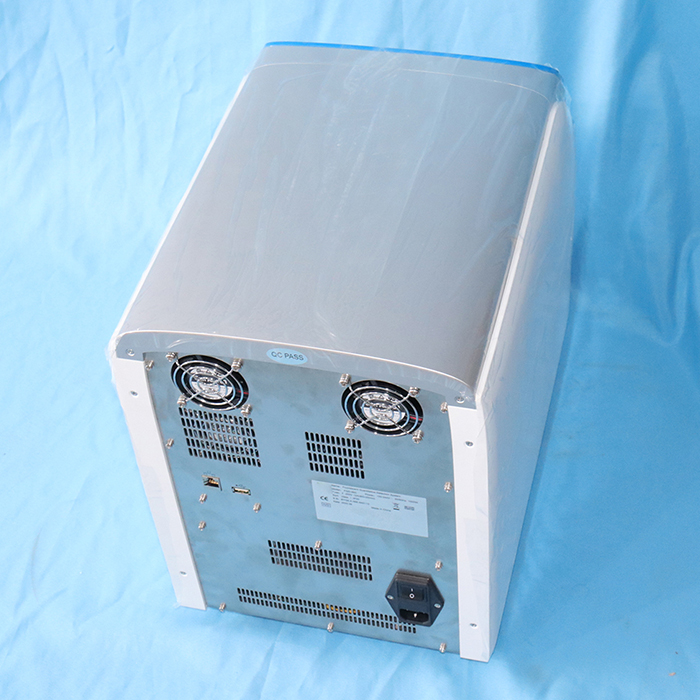 cDNA Synthesis Kits for qPCR Applications
Our cDNA synthesis kits and miRNA QRT-PCR detection kits are fully optimized for real-time quantitative PCR (qPCR) applications. Our cDNA synthesis kits are designed for the highest conversion efficiency from RNA to high-quality cDNA. Our kit uses a fast, easy-to-use 15-minute cDNA synthesis step to help you generate 12 kb cDNA in 25 minutes. Our High Specific miRNA QRT-PCR Detection Kit is a highly specific reagent system for miRNA detection that provides sensitive and reproducible results. The kit provides reagents for first-strand cDNA synthesis from tailed miRNAs, as well as a master mix containing all necessary enzymes, dyes, and reagents to provide the highest specificity for qPCR detection of miRNAs.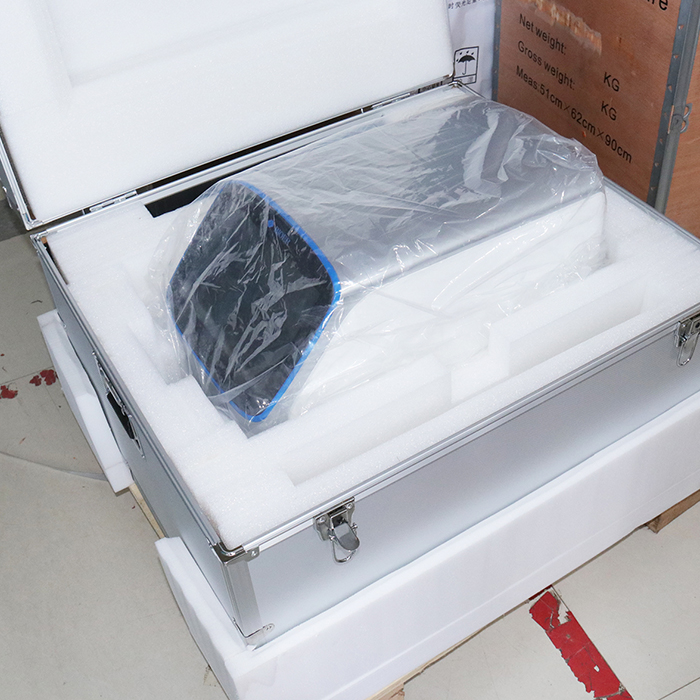 Which real-time or digital PCR system is right for you?
To understand why traditional PCR is limited, it is important to understand what happens during the PCR reaction. A basic PCR run can be divided into three phases:
Index period
Accumulated product exactly doubles with each cycle (assuming 100% reaction efficiency). The reaction is highly specific and precise. Exponential amplification occurs because all reagents are freshly available and the kinetics of the reaction drive the reaction in favor of amplicon doubling.
Linear phase (high variability)
As the reaction continues, some reagents are consumed by amplification. The reaction starts to slow down, and the PCR product no longer doubles with each cycle.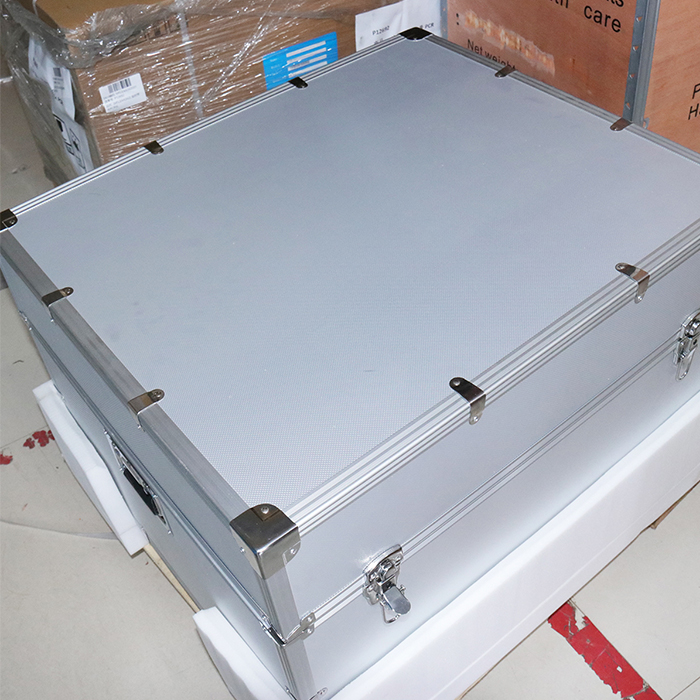 Plateau (endpoint: gel detection using conventional methods)
The reaction stops, no more product is produced, and if left long enough, the PCR product will start to degrade. Because each sample has different reaction kinetics, each tube or reaction will plateau at a different time point. These differences can be seen during the plateau. During the plateau period, conventional PCR performs the measurement, also known as endpoint detection.
Variation in plateau measurements with conventional PCR
Three replicate samples had the same amount of DNA at the start of the reaction and different amounts of PCR product during the plateau phase of the reaction (due to changes in reaction kinetics). Therefore, it will be more accurate to make measurements during the exponential period, where replicate samples expand exponentially.
Real-time PCR measures during exponential phase for more accurate quantitation
Real-time PCR focuses on the exponential phase because it provides more precise data for quantification. During the exponential period, the real-time PCR instrument calculates two values. The threshold line is the level of detection at which the fluorescence intensity of the reaction exceeds background. The PCR cycle at which the sample reaches this level is called the cycle threshold (Ct). Ct values are used for downstream quantification or presence/absence detection. By comparing the Ct values of a sample of unknown concentration with a series of standards, the amount of template DNA in an unknown reaction can be accurately determined.
Digital PCR counts individual molecules for absolute quantification
Digital PCR works by splitting the sample into many individual real-time PCR reactions; some of these reactions contain the molecule of interest (positive) and others do not (negative). After PCR analysis, a fraction of the negative results are used to generate absolute results for the exact amount of target molecule in the sample without the need for reference standards or endogenous controls.
MedsinglongPCR system, from kits, instruments, enzymes, master mixes, reagents, optical cartridges, plastic accessories, spare parts to software etc. Medsinglong real-time quantitative PCR system is a fully integrated quantitative PCR amplification, detection and data analysis system. Medsinglong increases productivity with its unique modular and flexible design, intuitive touch screen interface, advanced and easy-to-use reporting system, and monitors more than 120 attributes through built-in online diagnostic system, so that when analytical problems or instrument problems arise find out the reason.